Welcome to Cherrywood Park III Homeowners' Association website. Cherrywood Park III is located in the City of Thornton, Adams County, Colorado just seven miles north of Denver. There are just over 1000 homes in Cherrywood Park, 488 homes are located within the Cherrywood Park III community. The boundaries for Cherrywood Park III are York Street on the west, 140th Avenue on the North and 136th Avenue on the South, and St. Paul Street to the east. Please click to see the
map
. There are Filing Nos. 3, 4, 5 and No. 6 located within the boundaries of Cherrywood Park III.
The Cherrywood Park Community was established in 2001 with Cherrywood Park I, Filing No. 1 and Cherrywood Park III, the final Filing No. 6 was completed in 2005. Homes located within Cherrywood Park III were built by Richmond American and Ryland Homes. Several other builders were responsible for building of homes in Cherrywood community.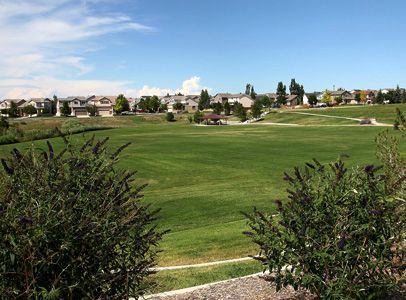 Thank you for visiting your new website. It is designed for ease of use and details for you, the homeowner, and all residents of Cherrywood Park. It will also provide information to those interested in our neighborhood. We want to give you the opportunity to stay in touch with our community and the Cherrywood Park III HOA.
Cherrywood Park is a great place to grow and a beautiful place to live.